Welcome back! We're just as excited as you for the hospitality sector to reopen.
In the context of COVID-19, many hospitality businesses have had to close to due government regulations. Whatever the context of your region, we've created the following administrative checklist to ensure your point-of-sale software and hardware are ready for when you are. Follow the steps below before reopening.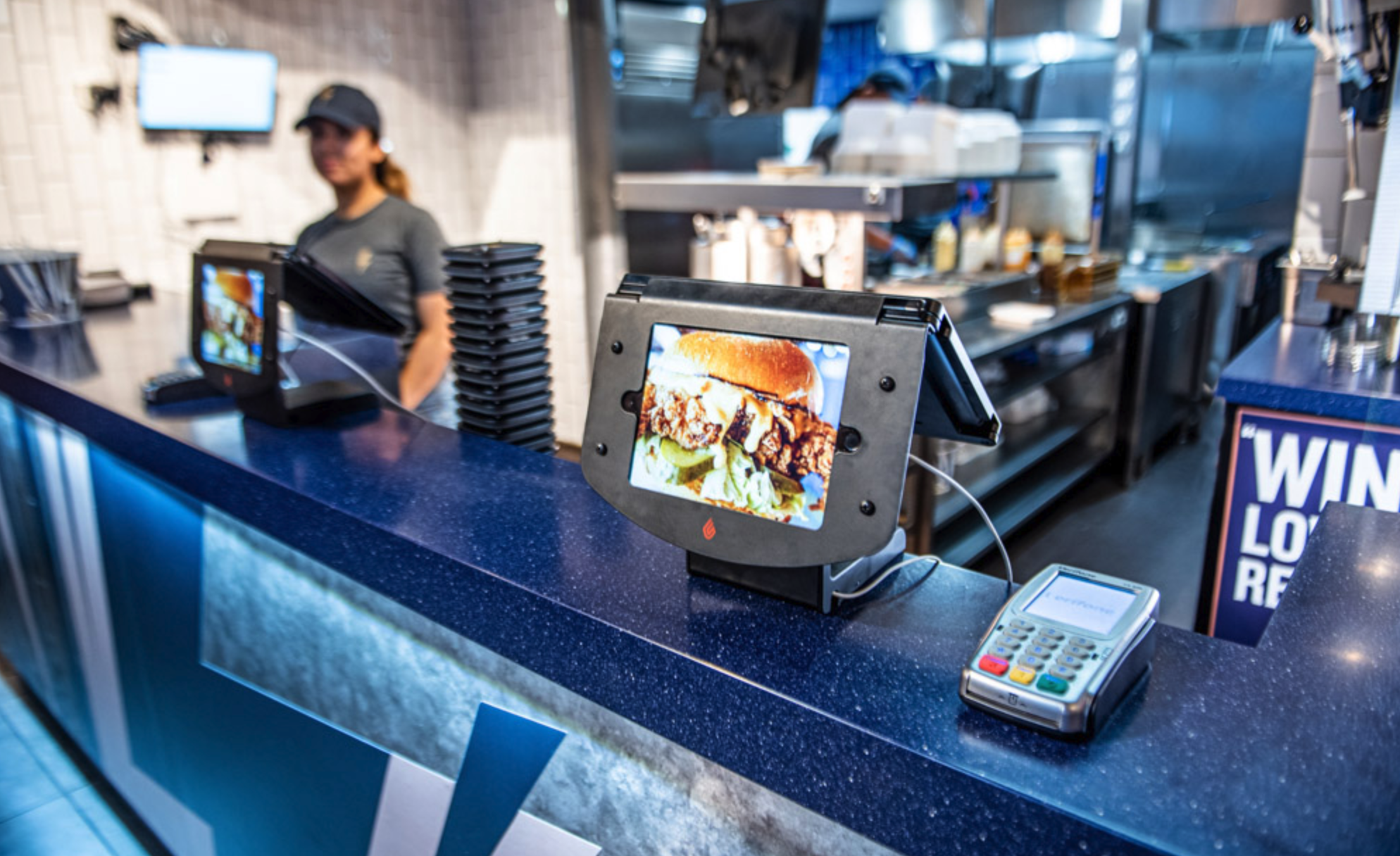 Reopening Checklist
Checklist tasks marked with an asterisk (*) are required only if your business uses this device or service.
☐ USERS: Go through your users and ensure all users are current and assigned to their appropriate user groups.
☐ MENUS AND ITEMS: Review your items, sequences, production instructions and menu along with their associated prices or tax rates. As the products and prices you offer may have changed, it is important to make sure these changes are up-to-date for when you reopen.
☐ ACCOUNT PROFILES : If your business is offering more takeaway and delivery options, create Takeaway and Delivery account profiles for the POS.
☐ FLOOR PLANS: Verify your floor plan(s). Based on the COVID-19 guidelines, you might want to redesign your floor plans.
☐ PRINTERS : Verify your printers settings. Due to COVID-19, you may have to update your printing process.
Verify any add-on products or integrations
☐ ONLINE ORDERING PLATFORM : Make sure all items are updated on your platform and your POS to reflect any menu changes.
☐ PRINTERS : Verify that your online orders are configured to print all required information.
Check your hardware
☐ ROUTER - Confirm your network and WiFi connection are stable. Verify your network connection on every device by confirming which WiFi network they are connected to. All Lightspeed devices need to be connected to the same network to communicate with one another. Should you have issues with your network connection, please contact your Internet Service Provider or installer.
☐ iOS DEVICES - Confirm that the Lightspeed Restaurant POS app is running the most current app version on your iOS device(s). To do so, go to the App Store, tap your profile icon on the top right of the screen and scroll down to view any pending updates. If Lightspeed Restaurant POS displays on screen, tap Update.
☐ PRINTERS - Make sure all Bar, Kitchen, Receipt, and/or Fiscal printers are turned on and still connected to your network. Open the Lightspeed Restaurant POS app on your iPad. From the Settings > Printing center, make sure all your printers are green. Test the connection between the app and your printers by selecting each printer and verifying a test receipt is printed for each.
☐ PAYMENT TERMINALS - Make sure all payment terminals are powered on and properly connected to your network, whether Bluetooth, WiFi or Ethernet (LAN) cable.
☐ SCANNERS - If your business uses scanners to add products to an order, ensure the scanner is charged and connected. The Socket Mobile scanner connects to the iOS device through a Bluetooth connection. To confirm pairing, navigate to your iOS Settings and ensure Bluetooth is on and paired to the scanner.
☐ *CUSTOMER FACING DISPLAY (CFD) - Confirm the Customer Facing Display device is properly connected to the POS device.
☐ *KITCHEN DISPLAY SYSTEM (KDS) - Log in and test your Kitchen Display before reopening to make sure it's still connected to your network and receiving orders. Clear any old tickets by tapping the Actions button and then Clear all tickets.
Run a test order from your POS app
☐ From the Lightspeed Restaurant POS app (K), open a shift and verify that relevant POS users can log in.
☐ Verify your floor plans, if necessary.
☐ Review your menu configuration: your screens, sub-screens, sequences and items.
☐ Place an order with several different items and verify printed production tickets at the bar and/or kitchen.
☐ Close a transaction by cash, verify the customer receipt printout and that the cash drawer opens (if you have a connected cash drawer).
☐ Submit another order but process the payment with a card. Validate that the transaction was successful on your payment terminal.
☐ Cancel the test transactions by voiding the payment.
Troubleshooting tips
☐ The error message "Sorry, we could not find a user with this username and password" means you may have entered the wrong password or email address. Select Forgotten password on the Back Office login page to reset your password.
☐ The error message "Printing error" means our iPad or printer are not connected to your local network. Check your iPad's WiFi connection and ensure your printer is properly connected to your local network.
Questions?
If you are unsure of how to complete a certain workflow, follow the hyperlinks in the checklist for the corresponding Help Center article. You can also search the Restaurant Help Center for an answer by typing a question in the search bar above or viewing topic categories on the left-hand menu.
If you run into any hurdles while completing the Reopening Checklist, please reach out to the Support Team - we're here to help!